Radio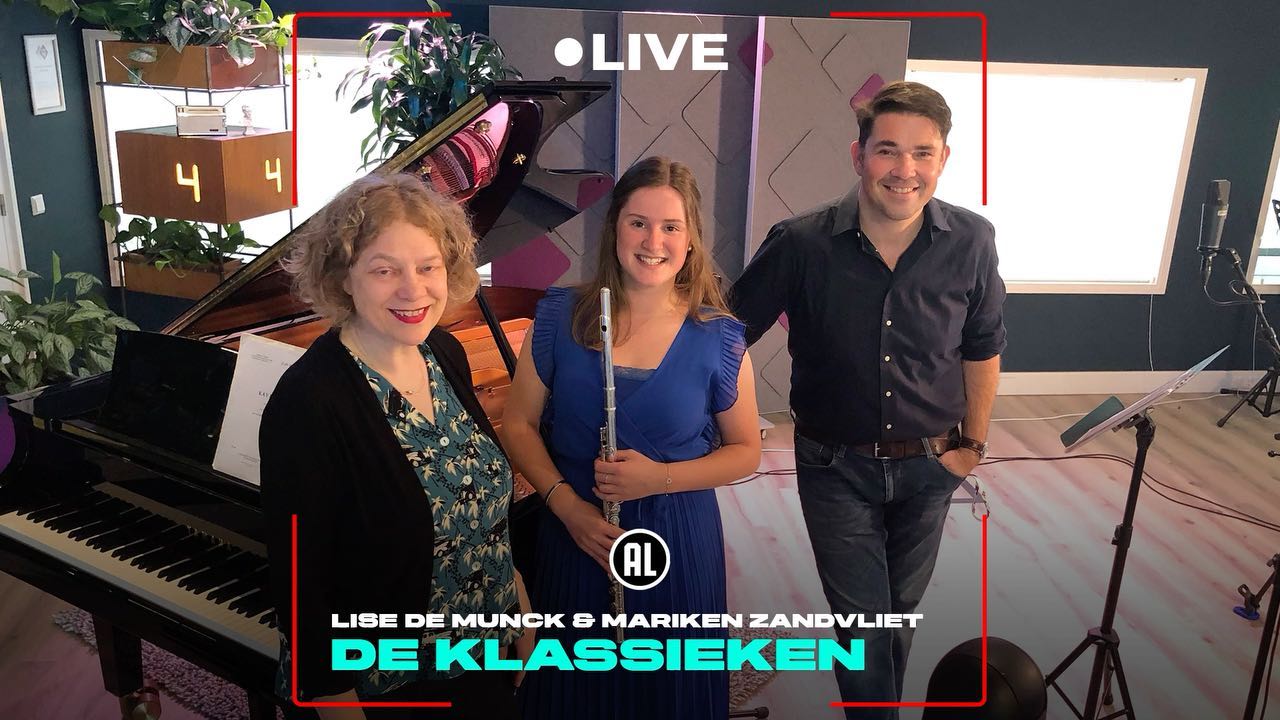 The 18-year-old Dutch flutist Lise de Munck impressed the jury of the Dutch Flute Competitions in April and won the first prize in the category 'Bachelor students'.
On June 2, 2022 she played live together with Mariken Zandvliet on piano in the studio at 'De Klassieken' with Ab Nieuwdorp.
Watch and/or listen to her impressive performance via the official NPO Radio 4 website.
---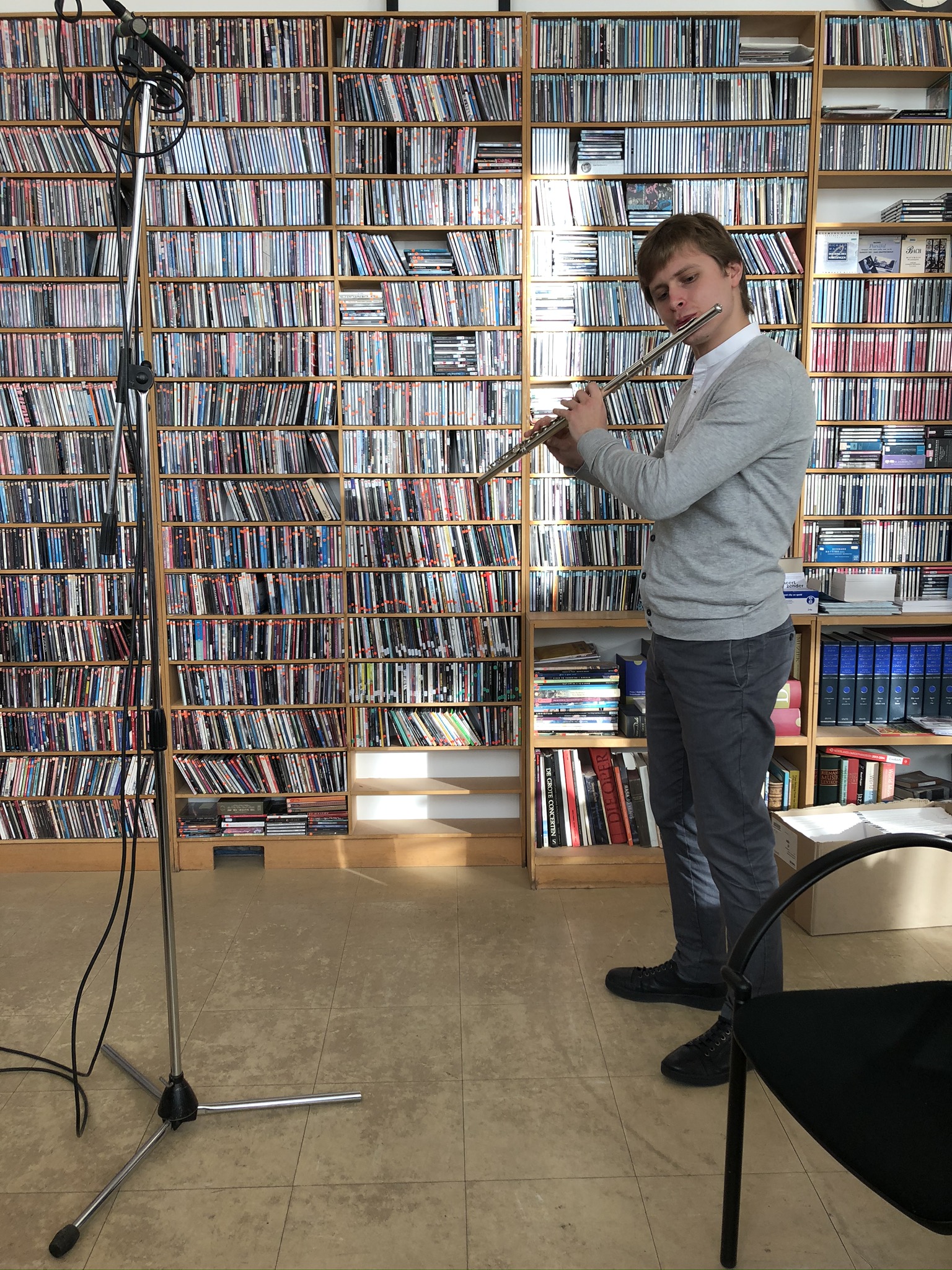 To listen again to: Fedor Kalashnov performed at Concertzender Actueel (to listen to from 0:44:45 to 0:33:25) as overall winner in 2019 of the Dutch International Flute Competition (category Students). He played live and by heart:
Telemann: Fantasie 2
Honegger: Danse de la chèvre
Mercadante: Aria from Armida (with variations)
(December 4, 2019)
---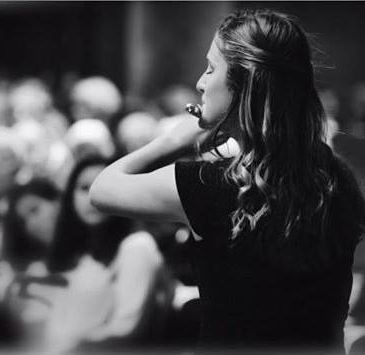 To listen again to: Lise de Munck (3rd prize winner of the Dutch International Flute Competition / category Young Talent / age 15) performed live at Concertzender Actueel Winterspirits by Katherine Hoover. (April 24, 2019)
---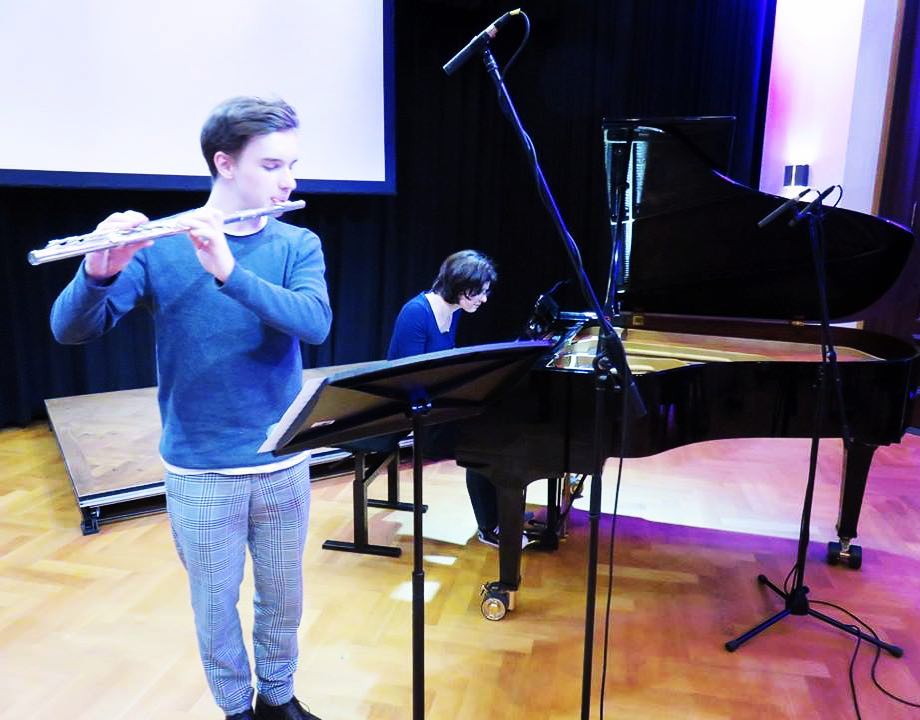 17 year old Daniil Rumiantsev from Russia won overall the category Students & Young talent. He performed live on Dutch Classical Radio 4 on the same evening after the final round. Listen to the broadcast (from 5:40 and 57:30)