See website in English and Dutch for more information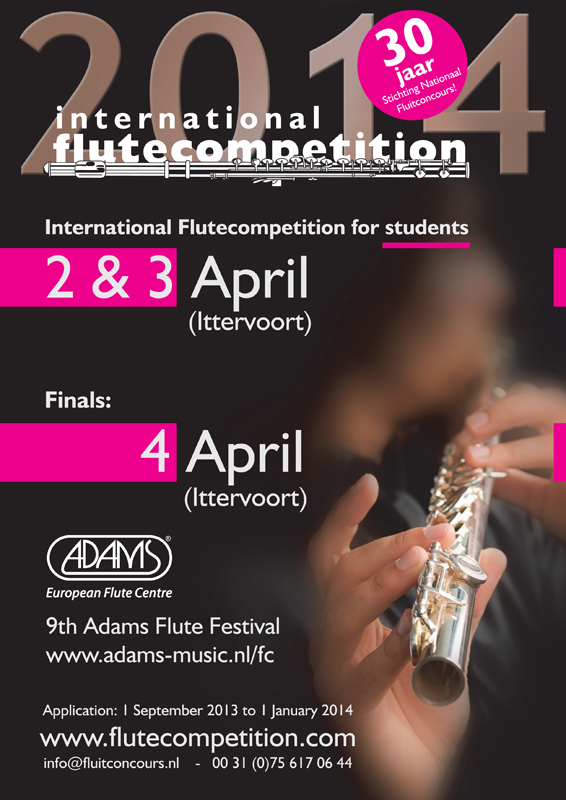 Online subscription for the International Flute Competition for Students closes on 1 January 2014. The preliminary round and final will be held during the Adams Flute Festival from 2 until 4 April 2014. Many students from abroad will participate again in this competition, starting their professional career possibly as a laureate.
Professional network:
This mailing is sent to 2000 adresses worldwide consisting of teachers, Conservatories, sponsors, stages, participants etetera. More than 6000 people visit the website each year.
Follow the competitions on facebook using the link on www.fluitconcours.nl